The long and contentious conflict over the application of the European Union's Emissions Trading Scheme to foreign carriers appears to be nearing an end as Members of the European Parliament reached an agreement with negotiators from the various Member States to essentially exempt non-EU carriers from any obligation to participate in Europe's cap-and-trade program. Carriers based in EU Member States will still be required to comply. The application of Directive 101/2008 to non-EU airlines has been criticized for its extraterritorial effects since its passage six years ago. Under pressure from Member States fearful of repercussions from trade partners, the EU temporarily suspended its application to non-EU carriers last year, and the European Commission and Parliament had both recently backed a measure to restrict foreign carriers' obligations to only those pertaining to emissions occurring in EU airspace – thereby addressing the primary legal argument opposing States had put forward. Despite the Parliament's acquiescence to their purported concerns, non-EU countries, perhaps emboldened by their success, continued to press for complete exemption for their carriers which they now appear to have won. March, 6, 2014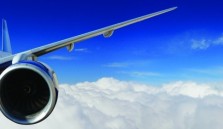 The general assembly of the International Civil Aviation Organization (ICAO) this week will debate proposals for a global market-based mechanism (MBM) to control the increase in carbon-dioxide emissions from air transport. As an interim measure aimed at reaching consensus, negotiators for the 28-state European Union (EU) have offered to alter its existing emissions trading scheme (ETS) so that it would apply only to flying activity within EU airspace and not to all stages of intercontinental flights. Delegates to the 38th triennial ICAO assembly, which begins on September 24 and runs through October 4, plan to begin discussing draft resolution A37-19 on September 26 and conduct a final vote on October 2. The proposals call for ratification of the envisioned MBM by the 39th assembly in 2016 and full implementation in 2020. In the meantime, the EU-ETS would remain in force, although with a more limited scope. On September 18, lobbying groups the Environmental Defense Fund, the World Wildlife Fund and Transport & Environment called for ICAO to bring forward ratification of the new plan to 2015 and implement it in 2016. Although all sides of the sometimes fractious debate seem ready to compromise to avoid a trade war that threats of retaliatory ...
The airline industry's attention will turn to Montreal later this month, where European environmental regulators and a host of skeptical nations — including the United States — will square off at the United Nations civil aviation arm's triennial meeting over how to control jet aircraft emissions. At issue is whether the International Civil Aviation Organization can negotiate a deal that would effectively cap the aviation industry's emissions worldwide and supersede European Union rules that many foreign airlines say are too expensive and impractical. Some critics of the play say it exceeds the union's jurisdiction. Congress first got involved in the issue last year, when both chambers passed legislation by Sen. John Thune, R-S.D., barring U.S. airlines from participating in the EU's emissions trading scheme. President Barack Obama signed the bill into law (PL 112-200) shortly after Thanksgiving. The EU's top climate official said in November that the emissions trading system would not be enforced before the ICAO meeting this year. Connie Hedegaard, the EU's climate action commissioner, said the cap-and-trade system proposed for airlines would probably be tucked away if the ICAO can work out a way to curb emissions at the same level the EU's law is expected to. But European officials ...
Air passengers' rights must be tightened up to stop airlines abusing an "extraordinary circumstances" clause to avoid paying them compensation for delays or denied boarding, said MEPs in Monday's Transport Committee debate on a European Commission proposal to recast the rules. Rapporteur Georges Bach (EPP, LU) suggested that passengers should be entitled to €300 compensation after just 3 hours' delay on intra-European-flights. MEPs also debated the need to give customers accurate information when booking, as well as in the airport, and on standard claim procedures. "Today only 2% of passengers who are entitled to compensation actually claim it. They just back out, for fear of high legal costs", Mr Bach said. He also pinpointed unfair additional costs added to tickets, whether at the time of reservation or for cabin luggage and called for a ban on the airlines' "no-show" policy of denying a passenger the right to board a return flight if he has not used the outbound part of his ticket. The Bach report will be put to a Transport Committee vote on 14 November. TRAN Press release – Transport − 16-09-2013
Seeking to end years of acrimony, the European Union has made concessions to the United States to try to gain support for global rules on airline emissions. Under the arrangement, the European Union would pare back its regulations, applying them only to its own airspace. The original plan, which the United States and other countries rejected, would have imposed charges for emissions over an airline's entire route if the flight began or ended in Europe. In exchange, Europe is pushing for a global deal on aviation emissions. The European concessions — proposed quietly over the summer and made public this week — aim to end a trans-Atlantic dispute over a European law to curb emissions on major international routes. In doing so, the European Union is looking to present a united front with the Americans and press the rest of the world to adopt similar or more extensive controls. "This is a multilateral negotiation where you give and take," Isaac Valero-Ladrón, a spokesman for the European Commission, said in a statement. "We should not miss the bigger picture: a global deal means more emissions covered in the long term." The European law, which came into force on Jan. 1, 2012, covers emissions from most flights ...