April 2015 – Passengers right: status quaestionis
Passengers Rights: Status Quaestionis
Passengers indeed need rights, certainly to avoid situations that took place some 20 years ago. The question one can ask is whether the current rights as expressed in Regulation 261/2004 have achieved the intended balance between the rights and obligations of passengers and those of the airlines. The European Commission has also recognised that some things need to change in this regard. Someone flying with a super cheap ticket, who encounters a significant delay could indeed be entitled to more than what he or she paid. The fact a stranded passenger needs help is not being called into question, but the interpretation presently being given to the Regulation by judges in Luxembourg in fact is anti-airline, which in our opinion should also not be possible. More about this below, after a synopsis of the existing rights:
What are the present rules?
The European regulator has established a set of rules for passenger protection in case of cancellation, delay or denied boarding on flights. It also wished to grant protection to passengers with disabilities or reduced mobility.
Regulation (EC) no. 261/2004 of the European Parliament and the Council of 11 February 2004 establishing common rules on compensation and assistance to passengers in the event of denied boarding and of cancellation or long delay of flights, which entered into force on 17 February 2005, establishes a number of rights for air passengers in the following cases:
Cancellation of a flight;
Delay of a flight;
Denied boarding on a flight;
Assignment to a higher or lower class.
Regulation (EC) 261/2004 applies to:
passengers departing from an airport in the European Union, Norway, Iceland or Switzerland, for both scheduled and non-scheduled flights (including those carried out in the framework of a package as intended in Directive 90/314/EEC);
passengers departing from an airport located in a third country airport to an airport in the EU, Norway, Iceland or Switzerland (scheduled or non-scheduled flights, including those carried out in the framework of a package as intended in Directive 90/314/EEC), provided that an EU carrier operates the flight, unless they received benefits or compensation and were given assistance in that third country.
In order for the passenger to appeal to Regulation (EC) 261/2004, he or she must have a confirmed reservation on the flight concerned and have fulfilled all check-in formalities on time. The Regulation does not apply to passengers travelling free or at a reduced fare that is not directly available to the public. Tickets issued in the context of a frequent flyer programme or other commercial programme, however, are not considered as tickets issued at a discounted rate.
What are your rights as a passenger ?
The table below provides a summary of your rights as a passenger:
| | | | | | |
| --- | --- | --- | --- | --- | --- |
| | Denied boarding against the passenger's will | Cancellation | Delay > 5 hours | 3 hour < delay < 5 hours | Delay < 3 hours |
| Compensation | yes | yes (1) (2) | yes (2) | yes (2) | no |
| Other flight or refund (3) | yes | yes | yes | no | no |
| Care (meals, refreshments, possible hotel accommodation …) | yes | yes | yes | yes | yes (4) |
| Right to information (4) | yes | yes | yes | yes | yes |
(1) Unless the passenger is informed of the cancellation within certain time periods and/or is offered an alternative flight to his or her destination at a time that closely corresponds to the initially scheduled time.
(2) Except in extraordinary circumstances that could not have been avoided even if all reasonable measures were taken.
(3) Reimbursement of the ticket for the part or parts of the journey not made and for the part or parts already made if further travel no longer makes sense in light of the original travel plan.
(4) Depending on the length of the delay and the distance of the delayed flight.
(5) The carrier is obliged to ensure that a message is posted in the check-in zone that informs passengers about their rights.
In the case of denied boarding, cancellation or significant delay, it must provide written notice to each passenger concerned in which the rules for compensation and assistance in accordance with Regulation (EC) 261/2004 are explained.
Passengers with reduced mobility
Regulation (EC) no. 1107/2006 of the European Parliament and of the Council of 5 July 2006 concerning the rights of disabled passengers and passengers with reduced mobility guarantees them the following rights:
The right to non-discrimination when booking a flight or when purchasing an airline ticket;
The right to travel on an equal footing with the other passengers (except for safety reasons);
The right to be informed of the safety rules applied by the airlines;
The right to assistance at airports (on departure, arrival, in transit) and on board the aircraft;
The right to transport two mobility aids free of charge.
So, what's the problem?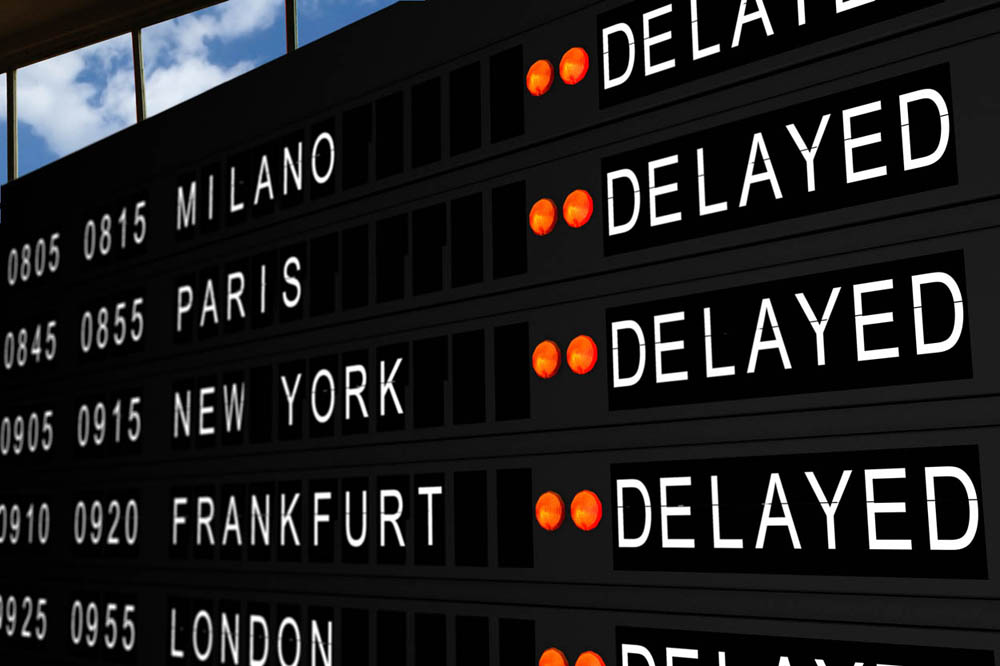 The Court of Justice interprets exceptional circumstances very broadly. If an aircraft has a technical problem and there is a delay of more than 4 hours for example, damage compensation is already owed. According to the Community Courts, such problems are able to be foreseen … and thus are not exceptional. It is obviously a situation of weighing the pros and cons, but the Commission urgently needs to change the rule: safety is of paramount importance, and in my opinion passengers should only be able to make a claim for compensation in proportion to the price they paid. This is not a plea for the airlines, but people need to be well aware that safety costs money, and that there are indeed technical circumstances that require repairs longer than a few hours. Should the work be done quickly, or properly so that safety and quality are guaranteed? I assume that almost all European carriers give these principles high priority, certainly the companies with an IOSA label. Situations such as the ash cloud cost the airlines a considerable amount of money in compensating passengers… this is certainly something over which they had no control. I understand that organisations that defend the rights of passengers do everything possible to make a claim if there is any chance of success. However, one should not forget that these organisations earn a lot with such claims: passengers must surrender part (and this part can be large) of their claim to these organisations.
In which case the media would do well to put the reports in a proper perspective. It was recently reported that a tour operator did not inform its passengers. Certain national laws prohibit them from entering the passenger zone … Therefore I hope that the Commission will find a balance in the new regulation that serves both passengers and airlines, and that the judges in Luxembourg have less room to give their own interpretation, which at times is far from the actual intention.
For further information and comment, please contact Arthur Flieger (flieger@fliegerlaw.com, +32 3 238 77 66)
© 2015 A. Flieger – This publication is defined to provide accurate and authoritative information in regard to the subject matter covered. It is transmitted with the understanding that the publisher is not engaged in rendering legal, or any other professional services. If legal advice or other expert assistance is required, professional services should be sought. You can always contact A. Flieger at flieger@fliegerlaw.com.